Thanks to all of the Bears who supported the 2017 Polar Bear Plunge and/or the inaugural Pre-Plunge Party, we exceeded our fundraising goal of $10,000. Thank you, Bears!
Because of that generosity, we were able to create LOTS of Best-Day-Ever Days for some very deserving people. Here's a quick review of some of our 2017 highlights.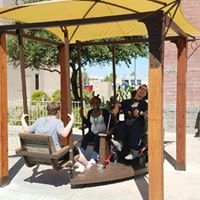 An Accessible Swing for TCH

Our fundraising goal for 2017 was higher than in years past because we had a very special purchase planned – an accessible swing for The Centers for Habilitation. The swing can accommodate up to 3 individuals at a time, including 1 wheelchair, which is EXACTLY what they wanted, as several of the TCH clients are in wheelchairs.
The accessible swing is the perfect addition to the newly renovated D'Backs Yard they received earlier this fall thru a grant from the Arizona Diamondbacks.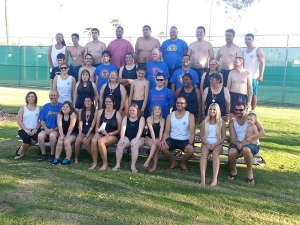 New Swimsuits for Team Tempe
Purchasing new swimsuits for Team Tempe was our primary fundraising goal and a large part of why the Polar Plunge was created in 2012. Asa loved being part of Team Tempe and swimming the backstroke!
Ensuring our Special Olympics Athletes have the appropriate gear and uniforms remains an annual goal for us.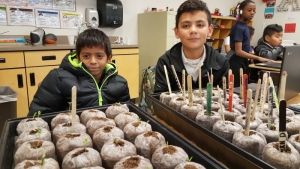 A Group of Green Thumbs

We were thrilled to be able help Ms. Lasley's after school class acquire everything they needed to create their very own garden.
Throughout the school year, the students worked together to plan the garden including where to put it and what they wanted to grow. They planted the seedlings and have provided continuous loving care for their bounty.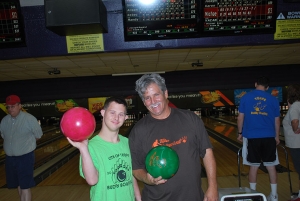 Buddy Bowling Scholarships

Spending Saturday mornings bowling with his friends was definitely a highlight of Asa's week (and to be honest, mine too)!
The City's unified Buddy Bowling program brings together athletes of all abilities to knock down pins and build new friendships. We're excited to be able to sponsor a team – The Polar Bears and to ensure other individuals are able to participate in this awesome activity.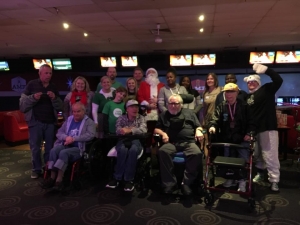 Special Christmas with 47th Place

We were very fortunate to be able to share some holiday cheer with our dear friends from 47th Place, a group home managed by The Centers for Habilitation again this year. Our day was filled with bowling, pizza and lots of laughter.
We're already planning our next adventure with these great guys!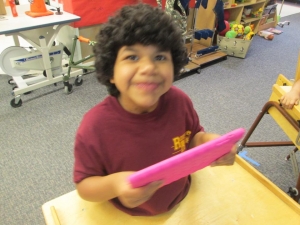 Supporting local school programs

We're grateful to the amazing teachers and staff in our community that provide safe, fun and enriching environments for students with different abilities, so that they too are able to play, learn and grow.
It is with great pleasure that we have been able to assist in this process. We have provide adapted PE equipment and cooking essentials for Tempe High and electronic communication devices for nonverbal Rover SKILLS students.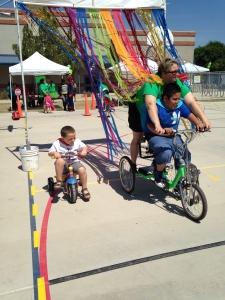 Tempe Adapted Adventure Day

Team Asa partnered up with the Suzy Foundation once again to host Tempe Adapted Adventure Day. More than 200 children and their families participated in activities that were adapted for individuals of all ages and abilities!
Tempe Adapted Adventure Day aims to make everyone feel like a Superhero! Participants helped Save the City on a bicycle obstacle course (multiple adapted bikes provided), created their own capes and hung out with other Superheroes. Many participated in a football mini training camp led by the Arizona Cardinals coaches and players and created awesome crafts with the Home Depot Crew.
Be sure to save the date and join us at the 4th annual Tempe Adapted Adventure Day on Saturday, Feb. 17, 2018.
THANK YOU for all of your support! We could not have done this without you.
We have really big plans for 2018! We look forward to seeing you at the Polar Bear Plunge on Saturday, Jan. 13 and the Pre-Plunge Happy Hour and Silent Auction on Friday, Jan. 12. #BRRRRingIt! #thisiswhywejump